News and events

2019, news

2019.07.11, Record high availability
Dinex Aftermarket


Record high availability
Dinex strives to be the world's leading supplier of exhaust systems and emission technology for the Aftermarket and the OEMs, and being awarded as "Supplier of the Year 2018" at the Temot International Gala in Barcelona, within our core competence area: "Commercial Vehicles", Dinex' focus on Customer Satisfaction pays off.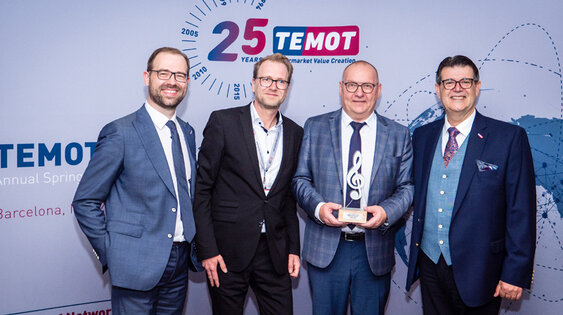 From the left: Thomas Kobudzinski - TEMOT Corporate & Commercial Vehicles, Oliver Gravemann - DINEX Sales Manager, Per H. Larsen - DINEX Chief Sales Officer (CSO) and Fotios Katsardis - TEMOT President & CEO
We are ready when our customers need us, and with a current record high availability above 97%, Dinex is well-prepared for the high season and as put by Agrita Grotuze – Dinex Aftermarket Supply Chain Manager:

"Let there be no doubt that there are 3 absolute prerequisites for being successful within the Aftermarket business: Availabilty, Availability, and Availability. With the levels we operate at, our customers have a unique advantage, and overnight access to one of the most comprehensive spare part ranges for Commercial Vehicles. The key to this high performance, is the result of dedicated efforts within 3 areas: People & Processes, Global Production Footprint, and Customer Collaboration".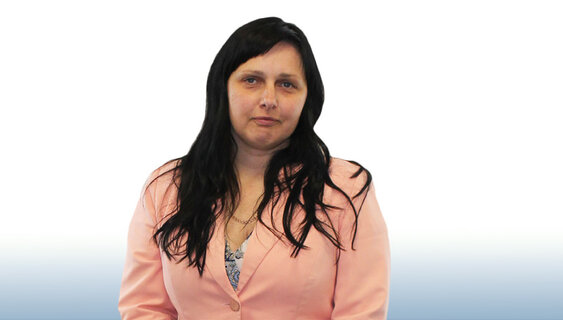 Agrita Grotuze - Dinex Aftermarket Supply Chain Manager.
People and processes


It is all about people and processes to ensure that our products
are at the right place, in the right time, and in the right quantity
& quality. Our organization possesses a lot of experience and information enabling us to predict the trends in the market, and meet our customers expectations.
We also use this knowledge of the aftermarket as direct input into the Sales & Operations Planning process. The trends, seasonalities and market tendencies monitored by our sales teams are put to work in our forecast algorithms – finally translated into precise ressource needs – enabling our global manufacturing network to be up-front with the required capacity.
​​​​​​​
Global production footprint

The flexibility in capacity and the utilization of our global production footprint makes it possible to plan Manning, Machinery and Material in due time, and we are therefore able to have our products available all over the world.

In order to prevent over stocking, which often end up as the problem when you put availability on the top of the agenda", we have implemented an intelligent Inventory Management System, which connects to the S&OP process. This allows us to continuously review trends and volatility of all Stock Keeping Units, to adjust reorder point levels and shift products around to higher demanding markets.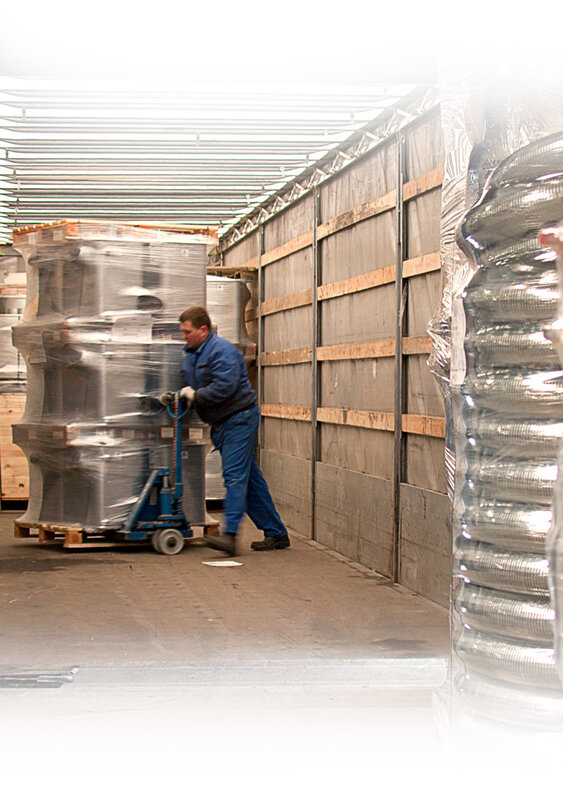 Customer collaboration

Our continuous and close collaboration with our long-term customers and pursuit of improving customer interface means that we are continuously improving our service and supply chain to make sure we have our products available at the right place.